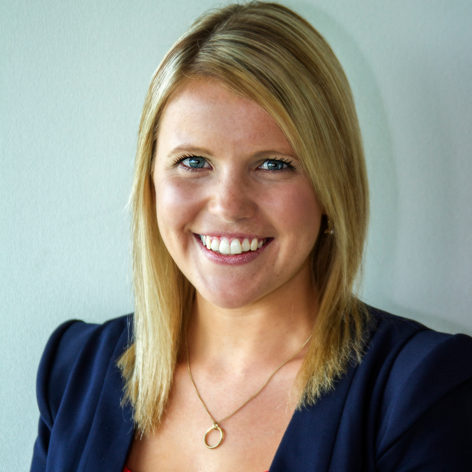 Jennifer
Global Trade Marketing Specialist
10 Years at Citi
"Citi has been an extremely rewarding company to be a part of. I have managed to grow and to develop professionally in completely different careers and on different corners of the world."
My career journey:
I grew up in a family-run, traditional Irish pub in County Limerick, Ireland. This experience taught me how to interact with different kinds of people, generations and backgrounds. It also taught me the importance of a strong work ethic. Growing up my favorite thing was to be on stage acting, or reading poetry. I have a Bachelor of Science degree in Real Estate from the Limerick Institute of Technology and a Master of Science degree in Marketing Practice from the UCD Michael Smurfit Graduate School of Business. After a brief period of working in the United States with Citi, I am now back in Ireland with my husband and daughter. I enjoy the outdoors, walking my Old English Sheepdog, swimming in the sea and traveling.
My role:
The Global Trade business is part of Treasury and Trade Solutions (TTS) and the Institutional Clients Group (ICG). Trade supports clients working capital needs and provides financing solutions that allow for the buying, selling or exchanging of goods and commodities, within a country or between countries. Key areas include trade products, commodity finance, export agency finance, working capital and trade innovation.
How I got started:
When I finished my masters in 2011, I began my career at Citi as part of a three-month internship in marketing and public affairs. Through hard work I had my contract extended and was made a full-time employee after a year and have remained at Citi ever since then.
A day in the life:
Day-to-day I am managing marketing events and communication activities for Citi's Trade business. No two days are the same and it is a dynamic and exciting team. I enjoy working with our industry partners and developing materials to illustrate the trade transformation journey. I am new to the team having joined earlier in the year. Since joining the team, I have found it key to learn the business needs and establish a framework to manage the existing marketing channels and ensure we have alignment and collaboration across the teams.
What I enjoy most:
Being part of a progressive team with a future focus.
Skills check:
To be successful, it is important to be able to work across several projects and keep line of sight to the end objective and goals. When taking on a new task don't get overwhelmed, try to break things down to actionable points and go from there.
Advice for others:
Be open to learning something new and have a proactive attitude. Also keep the big picture in mind. This is especially important when conquering a challenging task. It allows you to continue to see the overall objective and understand what the value add is.
Where Citi can take you:
Since joining Citi, I've been brought on a very interesting journey. From my first role at Citi as a Public Affairs intern, I went on to become an analyst with Citi's Shared Services, where I worked with our offices in Asia, Latin America, Europe, and in North America. In this role, I ensured we had consistent practices and standards across the globe. After three years with Citi in Ireland, I relocated to Tampa, Florida where I was the Public Affairs and Site Manager for Citi Tampa. I was directly responsible for the management of the Tampa campus, a site of over 7,000 employees.
In 2017, I moved back to Ireland and worked remote as the Global Strategy Manager for Citi's Solutions Center Network. The Citi Solutions Center Network is a global initiative aligning the corporation's resource and location strategy. I was responsible for project management and corporate governance. In this role, I got to travel as needed which was a great way to adjust to virtual working and helped me embrace a global team dynamic.
Most recently, in January 2021, I joined the TTS Global Trade team as the Trade Marketing Specialist. My exciting new chapter with Citi has challenged me to learn a new side of the business. Citi has been an extremely rewarding company to be a part of. I have managed to grow and to develop professionally in completely different careers and on different corners of the world.
Why Citi?
The people, I have made great friendships at Citi. I have been very fortunate to have had great mentors and leaders throughout my career here.
Network and affinity involvement:
I am a member of Citi Women and Citi DisAbility. I enjoy how Citi takes a leadership role in bringing key topical items to the table and providing a community for people to openly share their experiences.
Next Profile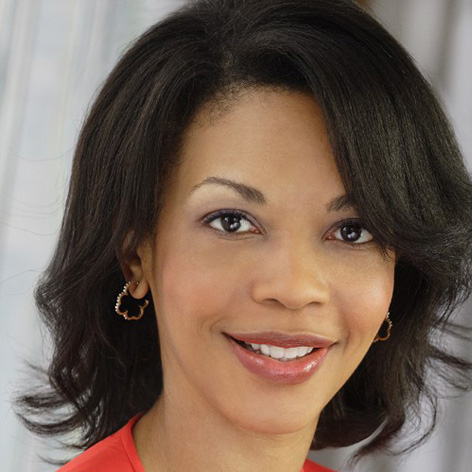 Shannon
Managing Director and General Counsel for Fixed Income Funding and Cross Product Margining, in NAM Markets and Securities Services Legal
"Legal management encourages mobility and promotion. Attorneys have the potential to rise to legal management roles, including the top role of Global General Counsel."