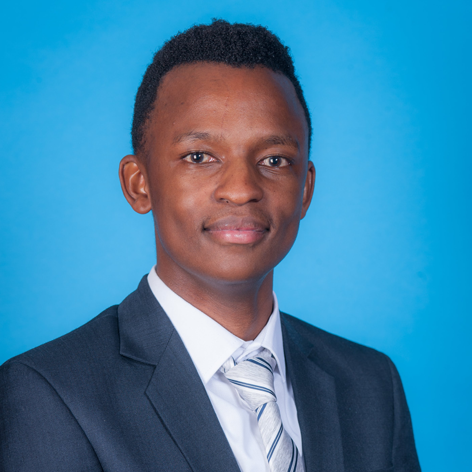 Sekoko
Analyst, Corporate Bank (Banking, Capital Markets & Advisory)
3 years at Citi
"Being a junior banker for one of our multinational clients, means I get to speak to and work with various colleagues in APAC in the morning, EMEA throughout the day and the Americas in the afternoon."
My Background:
I am originally from Polokwane (meaning "Place of Safety" in Sepedi – one of our eleven official languages), which is a city in Limpopo, the northernmost province of South Africa ("SA"). I completed my undergrad degree at the University of Pretoria, where I majored in Accounting and subsequently completed my postgrad (honors) degree at the University of Johannesburg, where I majored in Investment Management.
During my undergrad, I completed vacation work at one of the Big Four accounting firms where I assisted in the testing and preparation of audit related processes. It is because of the exciting vacation work and discussion with a Chief Economist from one of the 'Big Four' banks that sparked my interest in the banking industry. I then sought to get the requisite skills by pursuing a postgrad degree in Investments. During my postgrad, I participated in the CFA Institute Research Challenge which provided the opportunity to get an in-depth and more practical experience in financial modeling, valuations and presentations. After graduating (and a couple of interviews!), I successfully made it onto Citi's Graduate Program and have not looked back since! As the adage goes: "nothing ventured, nothing gained."
My role:
I am part of the South Africa Corporate Banking team and this entails having an in-depth understanding of how our clients operate, the environment in which they operate as well as identifying what financial issues our clients currently and could potentially encounter. This helps us identify opportunities and/or deliver potential solutions to our clients. Developing and delivering these potential solutions, requires us to work alongside partners in BCMA and various product specialists across the wider ICG business. Our ability to deliver innovative, efficient and practical solutions has a direct impact on how our clients view and/or interact with Citi.
How I got started:
I began my Citi career in 2018 on the Graduate Program in South Africa, joining the Sub-Saharan Africa (SSA) Corporate Finance team. The SSA Corporate Finance team is responsible for the end-to-end origination, coordination, structuring and execution of corporate finance transactions in the SSA region. In 2019, I rotated to the SA Corporate Banking team as a Graduate and was subsequently employed as an Analyst in 2020.
A day in the life:
My day-to-day job entails:
Liaising with various banking and product partners
Assisting in the presentation, structuring and development of new ideas to clients
Completing fundamental risk and credit analysis
Conducting financial analysis and financial modeling
In addition, my job requires that I drink plenty cups of coffee (for obvious reasons!). What I like most about being part of a Corporate Banking team in the Emerging Markets space, is that we regularly encounter new challenges that require us to develop innovative and practical solutions for our clients. This means that no two days are the same – not even on extended weekends!
What I enjoy mosts:
I enjoy many things about my role. However, one that probably stands out is the ability to interact and build long-lasting friendships throughout Citi's global network with relative ease. Being a junior banker for one of our multinational clients, means I get to speak to and work with various colleagues in APAC in the morning, EMEA throughout the day and the Americas in the afternoon. This gives me an opportunity to exchange views and learn from people with different cultural and ethnic backgrounds within our global network.
Skills check:
A large portion of Citi's clients is large multinationals with complex structures and complex financial problems. Therefore, as a Corporate Banker, one would need to have a good blend of the following skills –
Technical: Financial modelling; quantitative investment analysis; research; debt/credit analysis; and drafting presentations
Interpersonal: Strong work ethic and ability to work in a team; exercise of good judgement; being proactive and resourceful; managing and prioritizing various tasks; and working well under pressure
Advice for others:
To the extent possible, attend as many Citi networking events and/or career fairs – networks are not built on great academic transcripts (although, to be fair, these will probably help you get an interview). Networks can provide greater insight into the department's daily activities as well as useful tips on what to consider when going through the interview process. In addition, apply for summer/winter internships and graduate programs as soon as possible.
Where Citi can take you:
Well, the only place Citi probably cannot take you is the moon! Citi – being physically present in 96 countries – is the world's most global bank and that means you could literally go anywhere in the world, if, of course, you are open to it. Citi encourages global mobility and diversity of thought, providing employees with the opportunity to move on either a temporary (i.e. rotation) or permanent basis.
Why Citi?
Working for Citi means being part of a global and diverse family of just over 200,000 employees that all share a common goal – to be the best for our clients. Being the best for our clients means ensuring that decisions: are in our client's best interests; create economic value; and are always systemically responsible.
Citi embraces diversity, fosters a culture of inclusion and is actively involved in ensuring that there are appropriate programs and services in place to cater for the physical and mental well-being of all employees. The work environment is highly competitive and highly rewarding, and provides employees with plenty opportunities to grow from both a professional and personal perspective.
Network and affinity involvement:
Being part of a globally diverse bank means one is exposed quite regularly to different cultures and ethnicities. Citi's all-inclusive environment gives you various opportunities to share views openly and learn from each other's experiences, even outside the 'formal' diversity/affinity networks.
Next Profile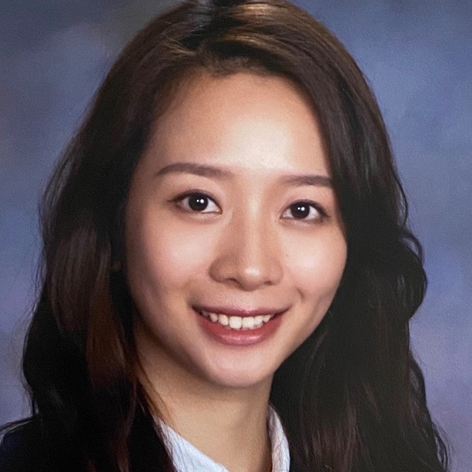 WeiWei
Investment Banking Analyst
"Citi has a collaborative culture. All my colleagues are very approachable and always provide me with guidance and support."